This action allows you to randomly assign a new owner from groups of users to a contact. Contacts are assigned each time to another owner from the selected group in turn until each of them is assigned at least one contact. If you have several sales teams, you can create an event for a particular team. Then, for each member of the team in turn, a contact (that will show up in the system) would be assigned automatically.
Go to Automation Processes → Add New Rule and choose this action from the menu. Then drag "Draw new owner from users group" and drop it onto the main field.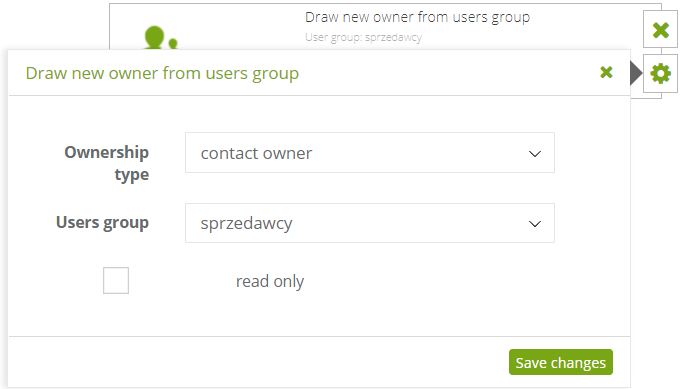 To execute this action you need:
[1] Ownership type: main contact owner or a co-owner,
[2] Users group: choose a group of users that the system will draw from when assigning new owners.
[3] Read only (in case of a co-owner): checking this box will take away the ability of putting any changes on the contact card by the co-owner.
To add a group from which the user will be selected, go to Settings → Other → Groups → + Users Groups. Then type the name and select users you want to add to the group.
Support SALESmanago - Customer Engagement Platform for impact-hungry eCommerce marketing teams
Average rating:
0 reviews
If you need more information about the topic mentioned above, please contact us:
support@salesmanago.com
+1 800 960 0640