Useful links
This Condition is met if a Contact is in a specific RFM segment of a selected RFM report.
RFM analytics is a method used in marketing to analyze and categorize customers based on their purchasing behavior. The acronym "RFM" stands for Recency, Frequency, and Monetary Value, which are three key dimensions used to evaluate customers' transactional data.
Read more about RFM analytics >>
After adding this Condition to your Workflow, define the following settings: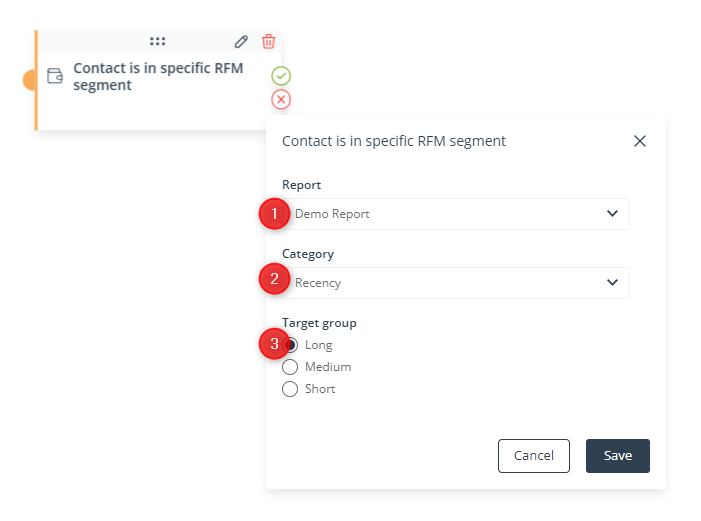 [1] Report—Select an existing RFM report for which the Condition will be checked.
[2] Category—Select the section of the RFM report that you want to check through this Condition. The available options are: Recency, Frequency, and Monetary.
The options in point [3] will change depending on your selection in this field.
[3] Target group—Select a target group that a Contact has to be in for the Condition to be met.
Click Save to continue configuring your Workflow.
If you need more information about the topic mentioned above, please contact us:
support@salesmanago.com
+1 800 960 0640