To set up a new account go to Settings -> E-mail accounts and click on the "Create email account' button.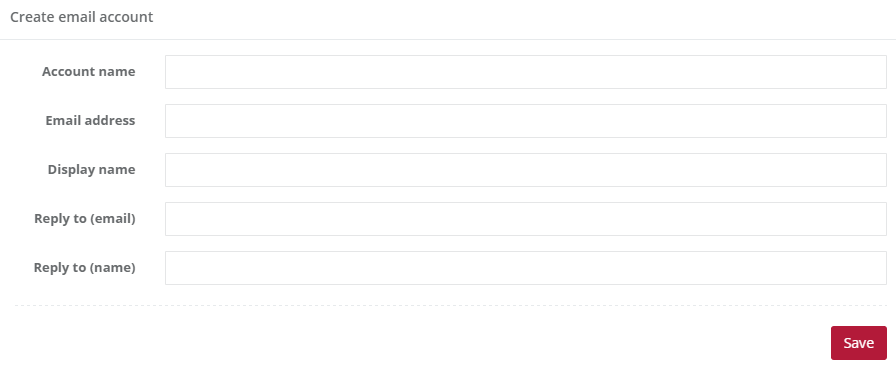 Then you can configure:
1. Account name – internal account name in the system, used mainly for its identification
2. Email address – type in the email address you will use for sending messages
3. Display name – Sender's name displayed in the incoming mailbox of the recipient before the subject line.
4. Reply to (email) – an email address for replies to messages sent from this account. If the created address does not exist outside APPmanago you must set up the existing mailbox here.
5. Reply to (name) – the name which will appear on replies
Steps 4 and 5 may be skipped if the data is the same as in fields 2 and 3.
If you need more information about the topic mentioned above, please contact us:
support@salesmanago.com
+1 800 960 0640