A/B tests are one of the best tools for optimizing and improving the effectiveness of an email campaign. SALESmanago offers extensive split testing features allowing you to optimize for variables such as appearance, subject line, and point of delivery.
You can run an A/B test on any email message from the list of standard messages.
To see the performance statistics of a performed A/B test, go to EMAIL LIST → A/B TESTS OF EMAILS and click Details next to a message.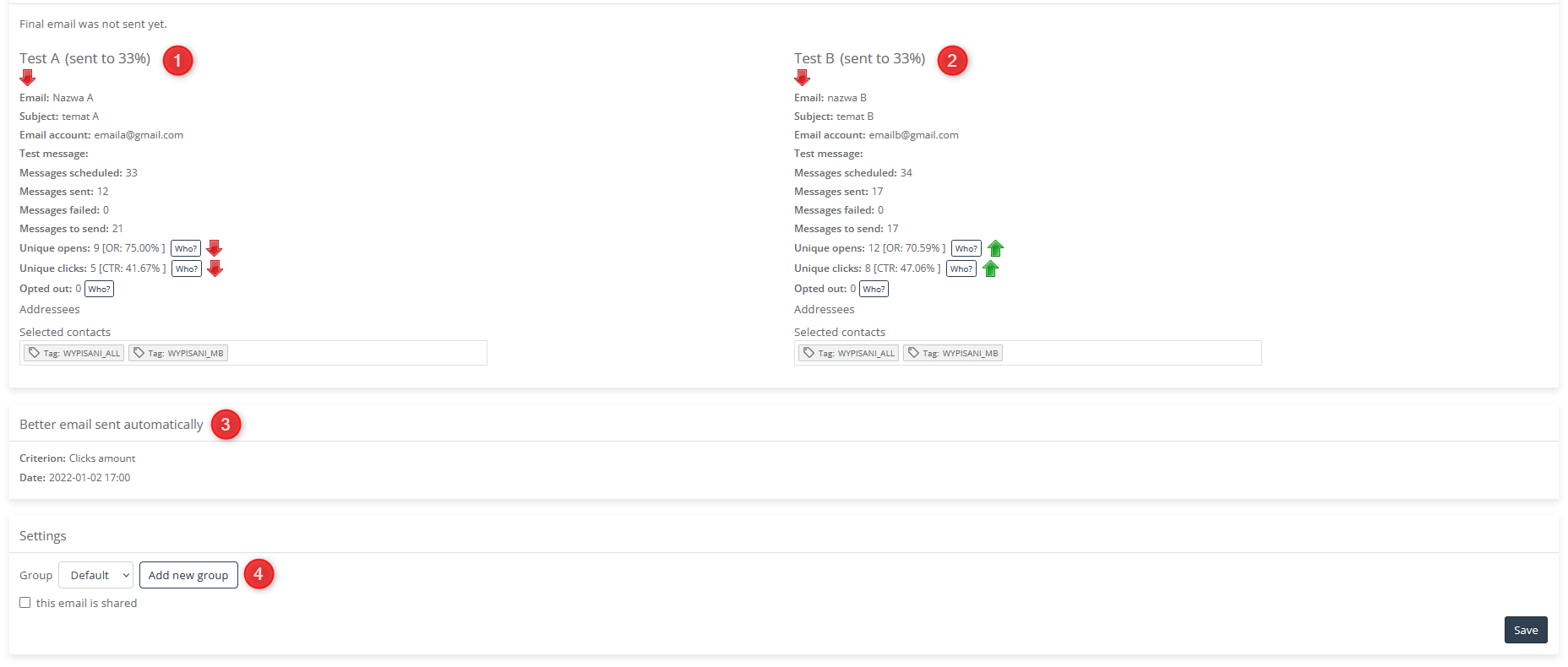 The results for both parts of the test are displayed next to each other for easy comparison. The statistics are for the following performance indicators: subject line, addressees, unique clicks (CTR), unique opens (OR), and the number of opt-outs (unsubscribed contacts).
[1] Results for version A.
[2] Results for version B.
By clicking on the Who? buttons, you can view the exact list of contacts that are included in the statistics.
[3] Better email sent automatically

–

in this section, you can see when an email with better statistics will be sent, and on the basis of which criteria a given message was selected (OR or CTR).
[5] Group – choose a group from the list to assign to it this A/B test. You can use groups to organize tests – this does not influence the way tests function. You can also add a new group by clicking the button next to the list.
After the test is finished, the best performing version of the message is sent – you can track its results in Email Analytics.
If you need more information about the topic mentioned above, please contact us:
support@salesmanago.com
+1 800 960 0640