A clear view of the email list enables you to search for emails effectively and access the most important information quickly.
To preview the Email List, go to 
Email Marketing => Email List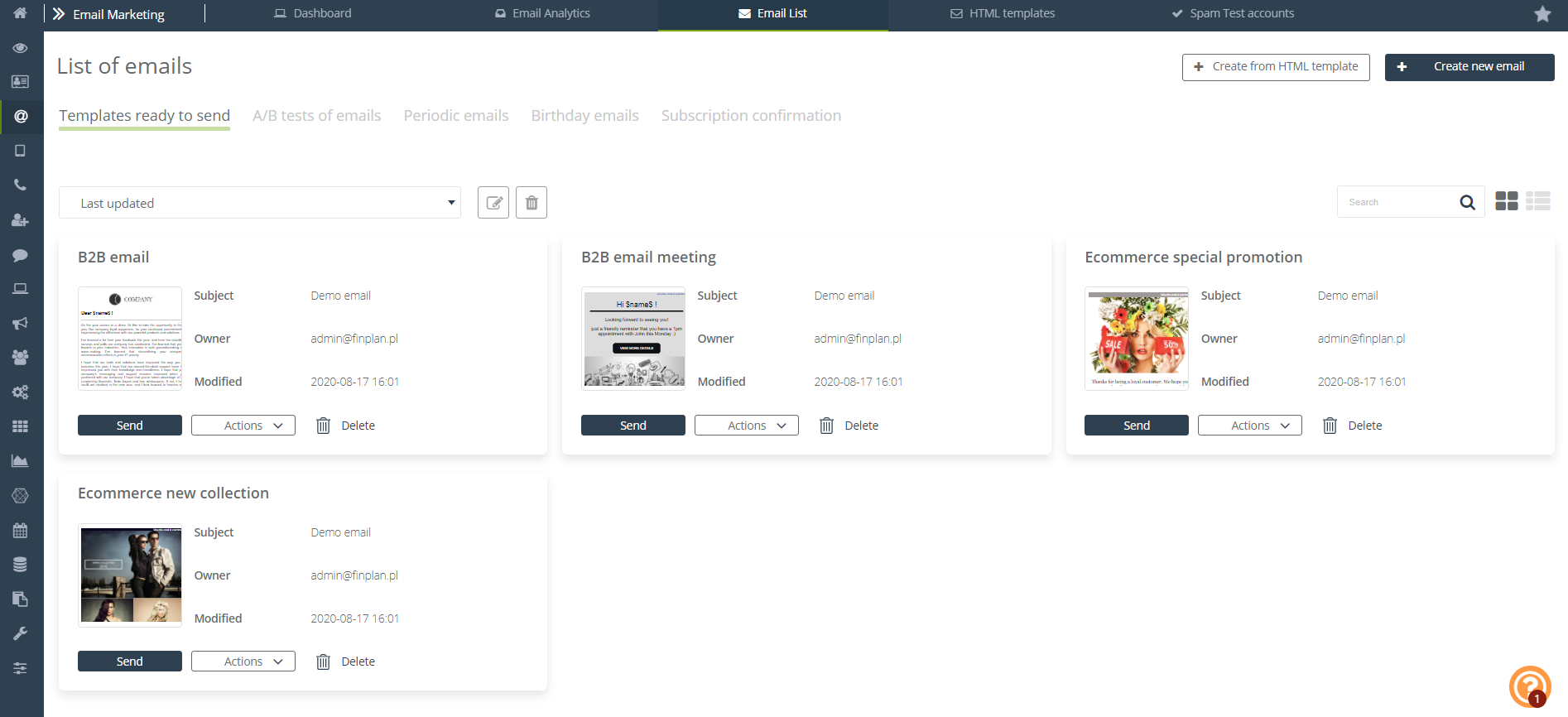 ---
The preview of the email list
An email view contains information about an email title, an owner, the date of last modifications and a preview window.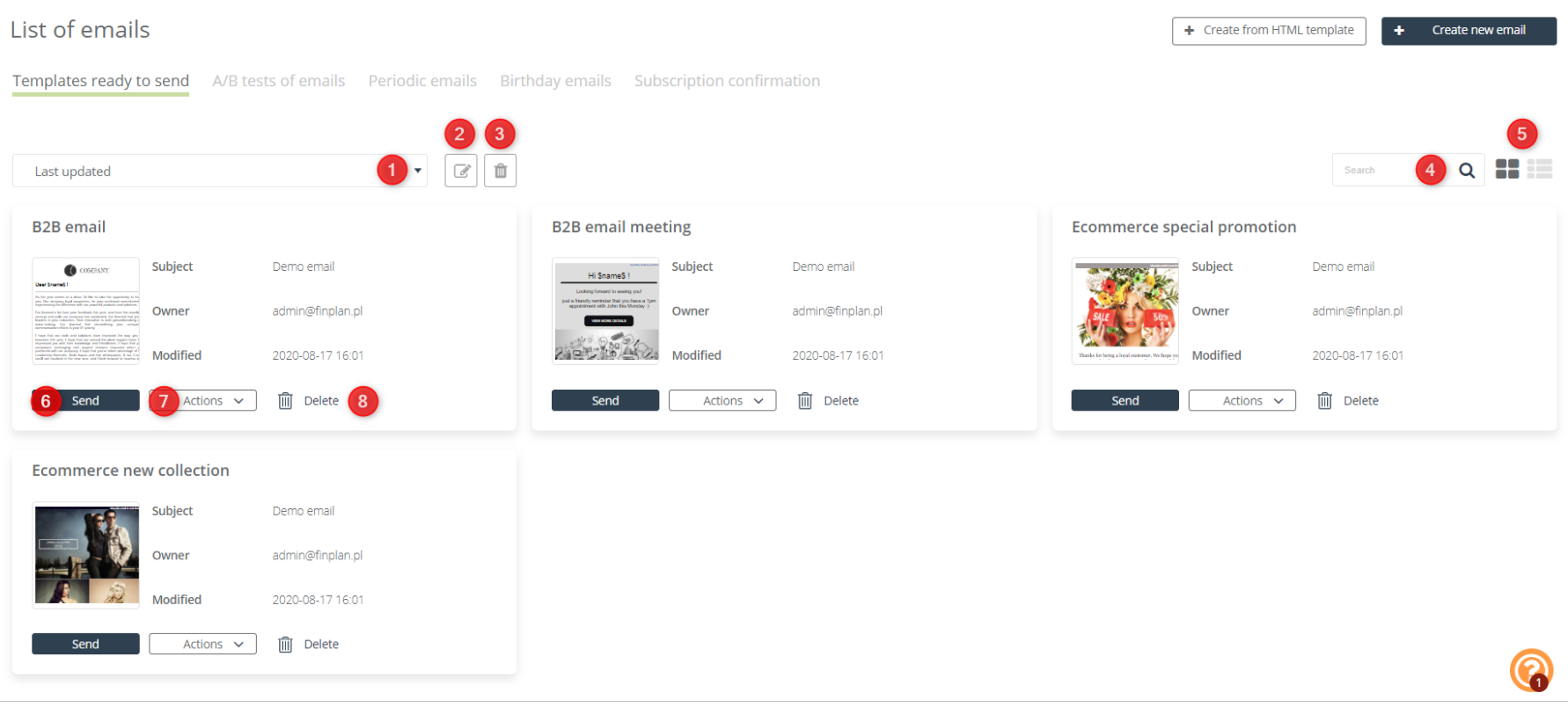 [1] Choose a group – decide which emails you want to display on the list – recent or maybe one of the custom groups.
[2] Edit group – click
to edit a chosen email group.
[3] Delete group – click
to delete a chosen email group.
[4] Search – search a message for its name.
[5] View – click
to change a view.
[6] Send – click to send an email. You have to adjust the sending settings.
[7] Actions – click to display the option list: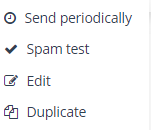 [8] Delete – delete an email from the list.
If you need more information about the topic mentioned above, please contact us:
support@salesmanago.com
+1 800 960 0640