This event is triggered when
a user confirms the subscription – when the user clicks the link (the link

$opt-in$

) which is in an email that confirms sending a form.

a user changes status to opt-in for receiving emails.
Go to AUTOMATION PROCESSES => WORKFLOW
---
From the list of Workflow elements select Event => Contact has been opted in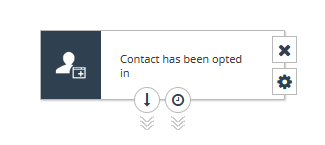 Example: A contact receives an email asking him to confirm his email address. To do so, they must click the link that is at the very bottom of the email [1]. The user automatically receives this message after filling out the contact form.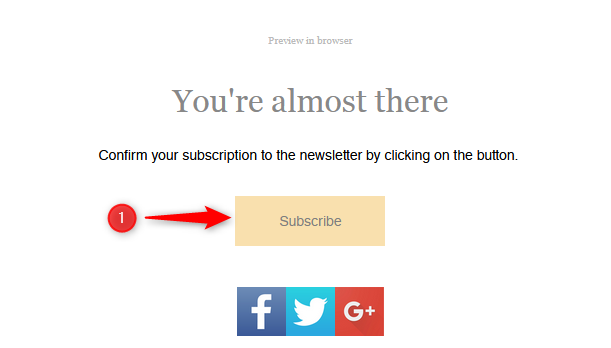 If you need more information about the topic mentioned above, please contact us:
support@salesmanago.com
+1 800 960 0640