The Email Design Studio offers a wide range of widgets—elements that allow you to include different types of content in your email. This article explains how to configure the Social Media widget.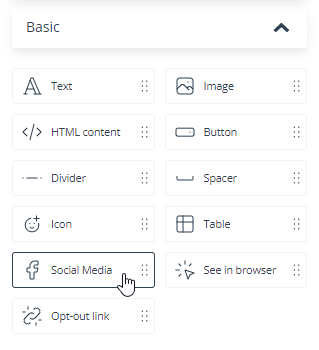 Learn more about Email Design Studio widgets >>
---
Social Media
The Social Media widget allows you to include icons for the most popular social media platforms in your email. The icons should lead to your profiles on these platforms.
The social media icons are available in many styles, most of which can be customized for color. You can choose the icon size, arrangement (vertical or horizontal), and spacing.
The most important settings can be defined in the List of items section.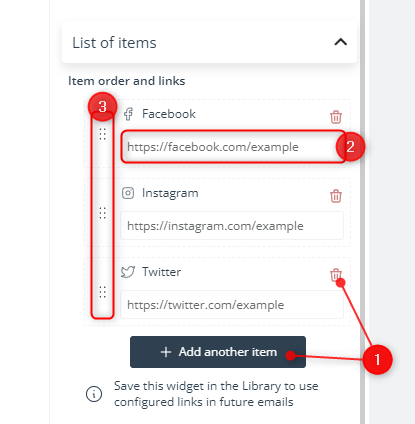 Here you can:
[1] add or delete icons,
[2] add the URLs for your profiles on the individual platforms, and
[3] change the icon order by dragging and dropping them in the right place.
TIP: You can use your own custom social media icons! Navigate to the List of items section of the widget settings and click + Add another item. Scroll down to the bottom of the list and select: Custom icon.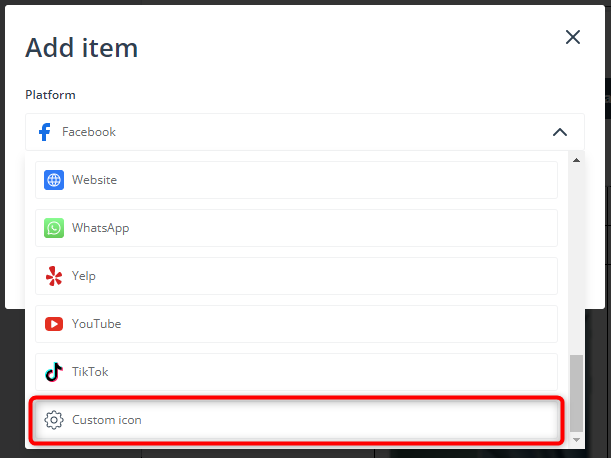 Name your icon, load a file (by selecting it from the gallery or dragging it from a local folder), and provide the destination URL. Finish by clicking Add.
This is how we added the SALESmanago icon in the example below!

Read about common widget settings (including positioning, links, text editing, and display settings) >>
If you need more information about the topic mentioned above, please contact us:
support@salesmanago.com
+1 800 960 0640