The Email Design Studio offers a wide range of widgets—elements that allow you to include different types of content in your email. This article explains how to configure the Stars widget.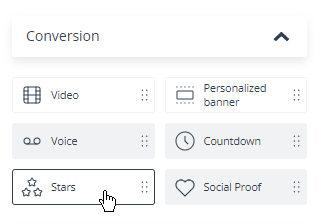 Learn more about Email Design Studio widgets >>
---
Stars
This widget allows you to illustrate any rating (assessment) with stars filled with a selected color to a specified degree. You can use this widget, for example, to show how customers rate individual products or services.

In the widget settings, you can define the number of stars (from 1 to 10), the star filling, and the star size and colors (one for the filled area and another for the empty, or non-filled, area). You can also add a stroke to the stars.
Note that the selected settings apply to all the stars in the widget.
You can add a link to the widget (one link for all the stars) by clicking Add link.
Read about common widget settings (including positioning, links, text editing, and display settings) >>
EXAMPLE: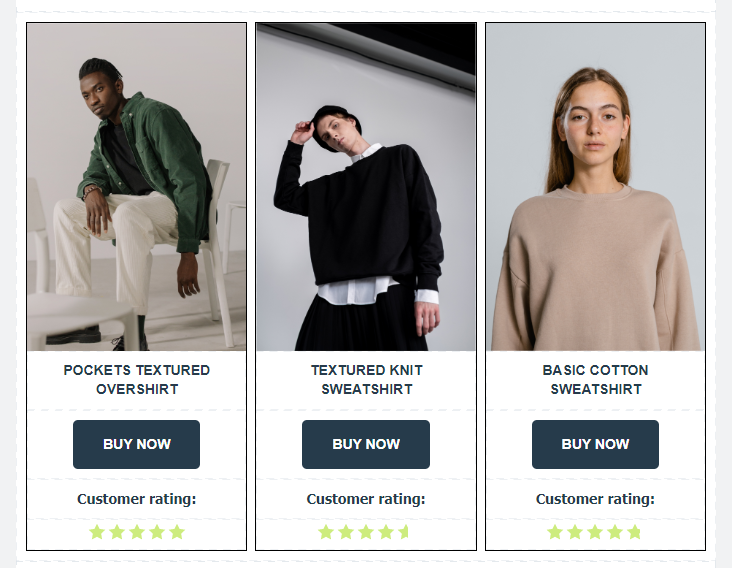 If you need more information about the topic mentioned above, please contact us:
support@salesmanago.com
+1 800 960 0640