To see list of emails go to EMAIL MARKETING → TEMPLATES LIST
You see templates and basic information about an email: title, owner, date of its modification and preview.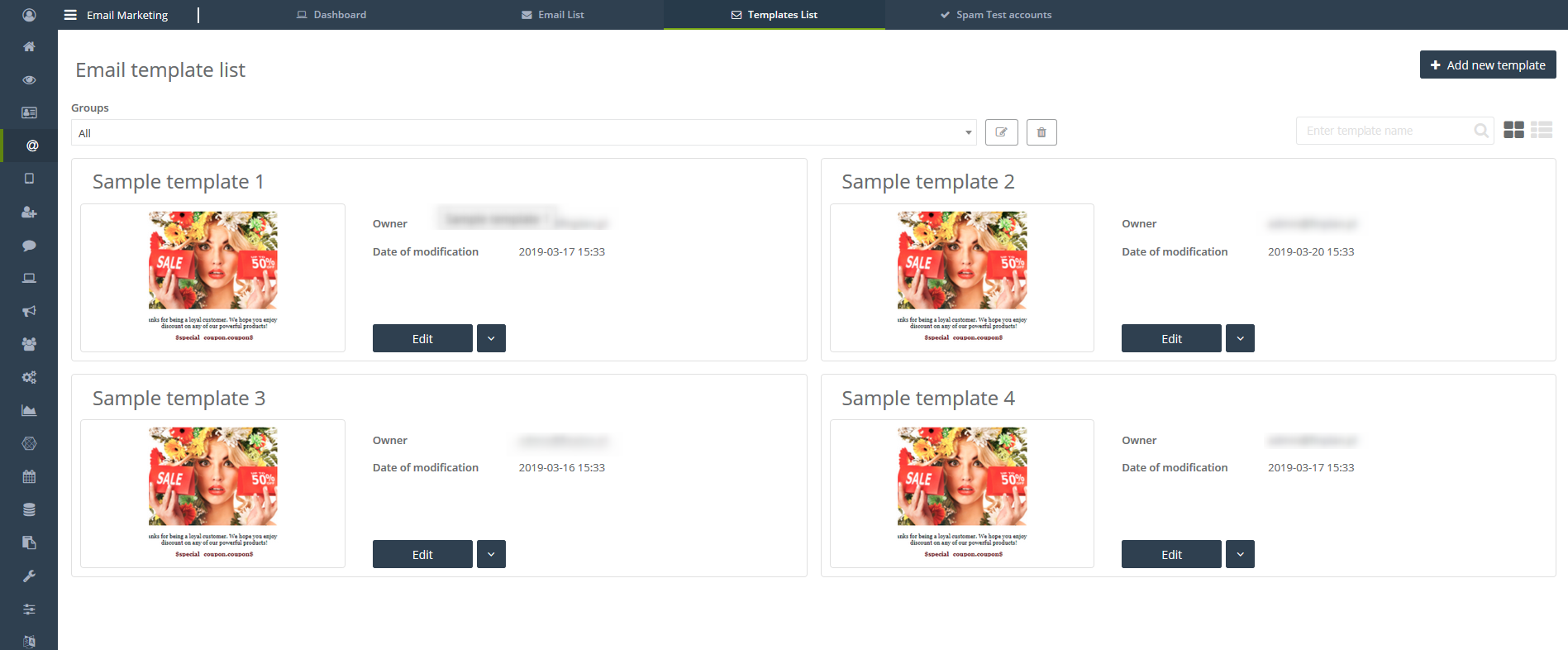 [1] Add new template – click this button to add a new template
You will be automatically redirected to the window where you can select the type of email template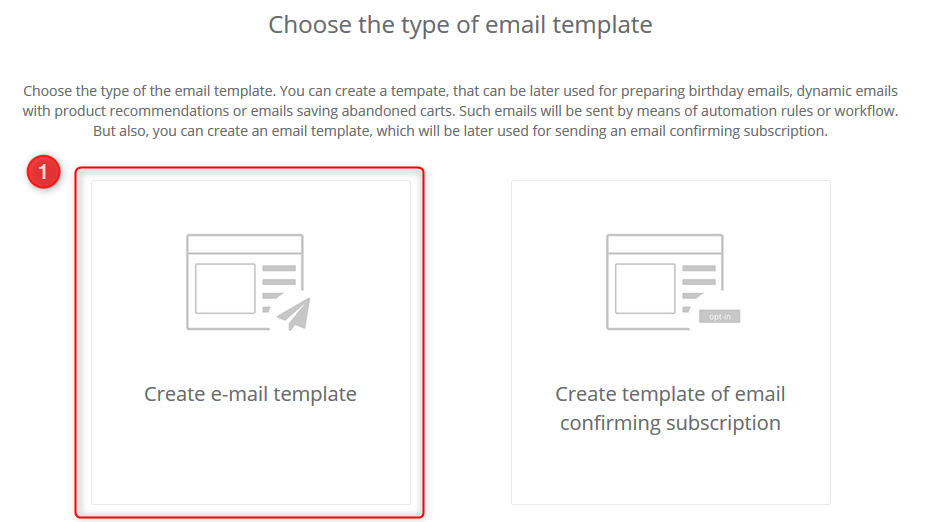 [1] Create email template – select this option
Now you will create your template


[1] Name – name of email on the Templates list
[2] Sender, subject, date and time of creating a template
[3] Format – select the method of adding a template:
HTML – you can create email in simple or advanced HTML editor; message can contain tables, graphic elements etc.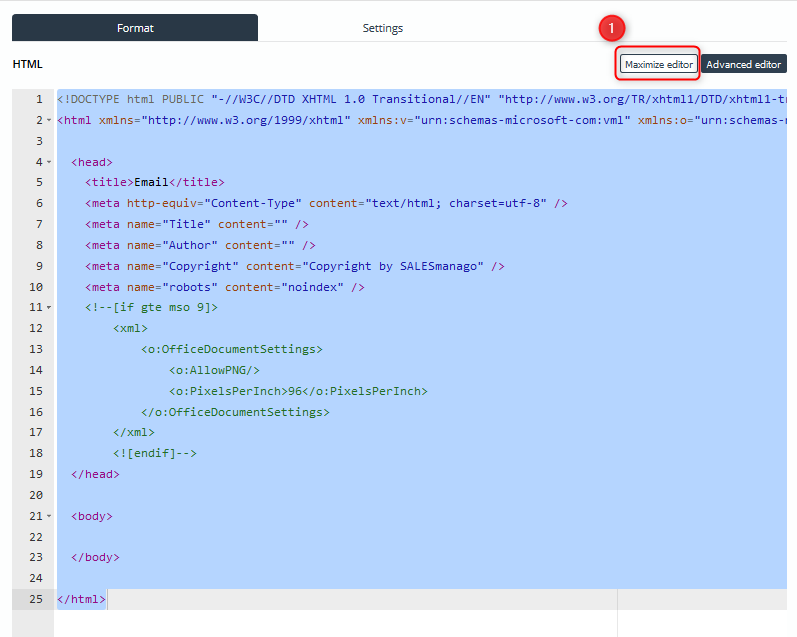 [1] Maximize editor – you can maximize the window to make your work easier (analogically, you can minimize it when you finish)
ZIP – you can import a ZIP file

URL – you can use email content from URL

[A] Name – name of your message in the system
[B] Group – select a group from a drop-down list or click

to add a new group
[C] You can check the following options:
This template is shared – other users can view and edit the template
This template contains products from an abandoned cart – your template contains products from an abandoned cart only
This template is dynamic – this option is obligatory when you create a dynamic email saved in freemarker
[5] Back to the list – click this option when you want to go back to the list of templates
[6] Preview – select this option to get the view of your email
[7] Save and finish – select this option when the template is ready and you want to save it
IMPORTANT: Add opt-out link to each template. To present the whole process, HTML format was selected. Follow the steps to add opt-out link.

[1] Advanced editor – click

You will be redirected to Insert placeholder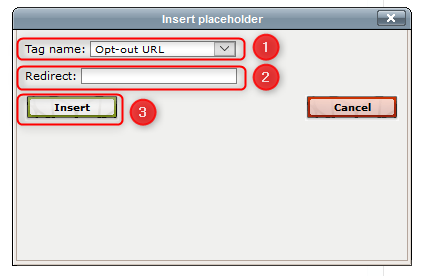 [1] Tag name – select Opt-out URL from the drop-down list
[2] Redirect – provide URL
[3] Insert – click to save
In the next step you will be informed that you have just created a template that is ready for use. You can find it on the Template list in the Recent group.
Now you can go to the next view where you can create your messages using the template you saved.

[1] Template – select the template you saved from the drop-down list
If you need more information about the topic mentioned above, please contact us:
support@salesmanago.com
+1 800 960 0640