Useful links
This Condition is met if a Contact has a specific state (Client, Prospect, Partner, Other, or Unknown).
Contact states allow more effective Contact segmentation, management, and targeting. You can change a Contact's state via API or manually, on the Contact Card.
Read more about Contact states >>
After adding this Condition to your Workflow, define the following settings: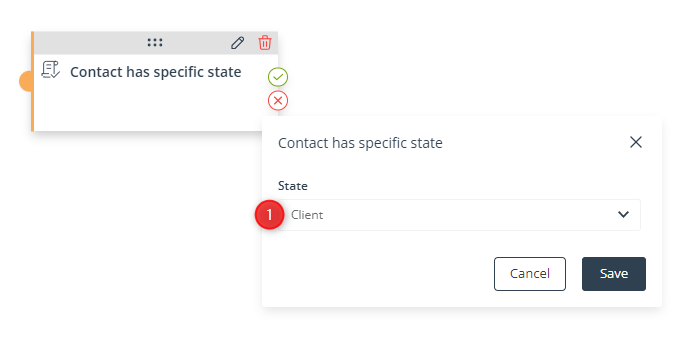 [1] State—Select a Contact state. The Condition will be met if a Contact's state is the same as the one selected in this field.
Click Save to continue configuring your Workflow.
If you need more information about the topic mentioned above, please contact us:
support@salesmanago.com
+1 800 960 0640